About J Hesketh Bookkeeping Solutions
With more than 10 years' experience in small-to-medium size company bookkeeping, J Hesketh Bookkeeping Solutions help you keep your bookkeeping in order so you can focus on doing the work that matters.
Our aim is to provide you with reliable, accurate and informative assistance with your books, all backed by high-quality support, tailored solutions and extensive expertise.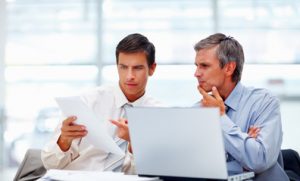 With experience across a wide range of industries including trade, corporate and creative we are experts with Xero, Quickbooks Online and MYOB accounting software.
As registered BAS Agents we are able to offer our clients a range of services including regular bookkeeping, payroll processing, end of year reporting, cashflow reporting and establishment of back office and bookkeeping systems.
We can also help with software training and understanding your financials so you can make important business decisions with the right knowledge at your fingertips.
Principal Jocelyn Hesketh also has experience in Real Estate Trust Accounting, as well as liaison with the Victorian and Australian Governments in relation to both Research and Development and Austrade grants.
We are Registered BAS Agents, a Bronze Certified Xero Partner and an Australian Quickbooks Online Certified Partner.
Take back your time and request your FREE Financial Health Check by getting in touch with us today.